Les consommateurs exigent davantage de l'expérience en magasin, et les attentes envers les magasins éphémères sont de plus en plus élevées. Les magasins éphémères ne sont pas votre expérience traditionnelle et quotidienne de brique et de mortier. Les magasins éphémères sont spéciaux et les consommateurs veulent une expérience de vente au détail expérientielle exceptionnelle.
Une façon de créer un pop-up mémorable pour les clients consiste à créer une expérience de marque multi-sensorielle. Voici comment faire appel aux 5 sens pour votre prochaine fenêtre contextuelle.
1. Vue
La vue de votre vitrine est souvent la première impression sensorielle que votre magasin éphémère a sur les acheteurs. La vue fait référence aux composants attendus de votre boutique éphémère, tels que la signalisation, les vitrines, l' aménagement du magasin et le merchandising visuel. Vos vendeurs sont également visibles pour les acheteurs, ils doivent donc également correspondre à l'expérience.
Astuce Storefront : choisissez une vitrine qui a déjà du caractère afin de pouvoir vous en servir pour créer votre propre expérience de magasin éphémère.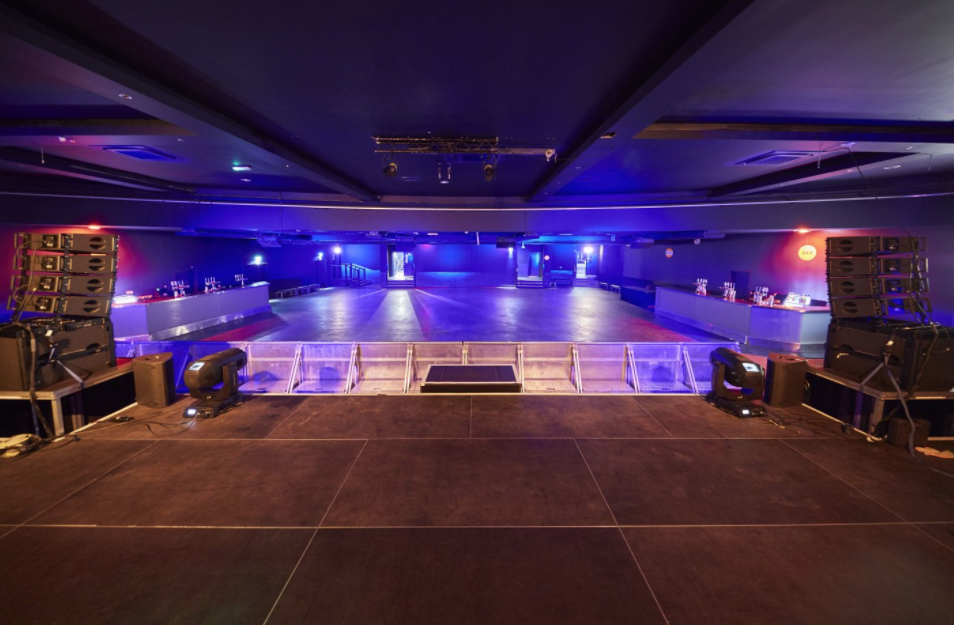 2. Son
Le son est essentiel pour mettre en scène et créer la bonne énergie. Ici, il s'agit de comprendre votre public et le type d'expérience qu'il attend par rapport à celui que vous souhaitez qu'il ait. Certains magasins doivent créer des expériences à haute énergie, tandis que d'autres dégagent une sensation plus détendue et apaisante et les sons doivent refléter cela.
Lorsque vous considérez le son de votre pop-up store, pensez aux points suivants :
Musique : Au-delà du tempo, vous souhaitez également

choisir la bonne musique pour votre pop-up store

.

Volume: A younger target demographic is likely drawn in by a loud and lively environment. But if you have an older or more reserved audience, keep the volume lower. Also, if you want to encourage lots of interaction between sales staff and shoppers, loud music will detract from that experience.
3.Touch
One of the biggest differentiators between the online and in-person pop-up experience is tactility.
Appealing to the sense of touch goes beyond simply having the product on display for shoppers to interact with. While that's an important experience to provide, product demos can go even further in making an impression, and bringing the product to life in creative ways.
4.Smell
Scent evokes emotional memories more powerfully than the other four senses. For some brands, incorporating scent marketing is straightforward: Food brands can promote the scent of their products, while perfume or bath products' scent can also be highlighted.
When Nike added scent to their stores, they increased intent to purchase by 80%. During the holidays, adding ambient scent (such as pine and spices) can increase sales — as long as its congruent "with consumers' expectations or preferences regarding a retail store and its merchandise."
5.Taste
Le goût devient plus facile ou plus difficile, selon votre marque. Si vous avez un produit alimentaire ou une boisson, proposer des échantillons dans votre pop-up store est un moyen de faire appel au sens du goût. Essayez d'offrir un bar de dégustation dans votre magasin si cela correspond à votre thème et à votre concept de pop-up.
Mettre tous ensemble
Bien qu'isoler chaque sens puisse vous aider à trouver des idées créatives, vous serez encore plus efficace si vous envisagez tout d'un point de vue holistique. Comment chacun de ces composants fonctionne-t-il ensemble pour compléter l'expérience pop-up souhaitée ? Les composants sensoriels isolés de votre pop-up store doivent correspondre et se compléter.
Planifiez votre prochain pop-up, des budgets à l'emplacement, avec le guide pop-up ultime >
Latest posts by Alexandra Sheehan
(see all)